Are you looking for an unforgettable trip? Look no further than Canada! From majestic mountains to vibrant cities, this beautiful country has something for everyone. Experience the unique culture of the First Nations people and explore some of the iconic natural wonders that make Canada so special.
Whether you are a thrill-seeker or someone who prefers to take things slow, there is plenty to see and do on your trip up north. From idyllic camping spots in British Columbia's lush rain forests to fine dining experiences in Montreal's stylish restaurants – get ready for some fun!
Exploring Canadas Natural Beauty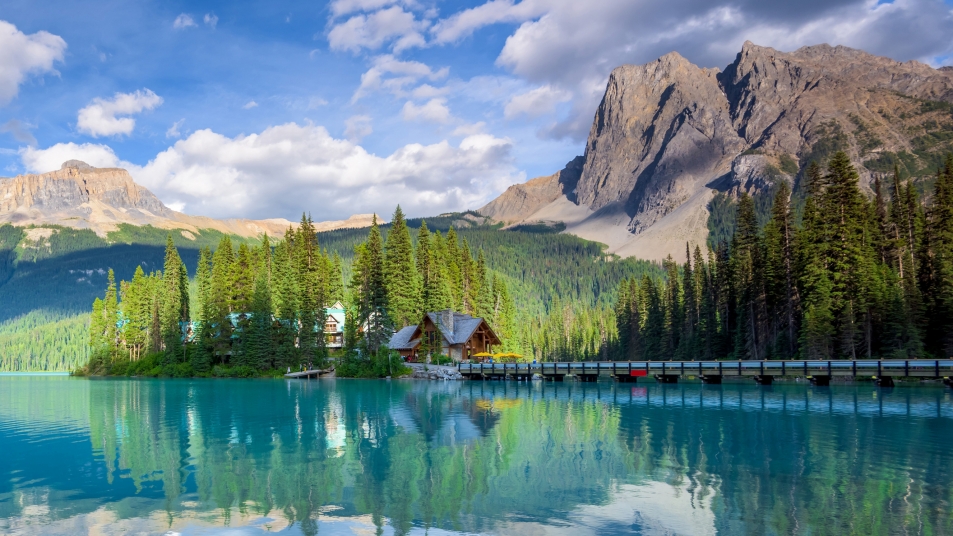 Canada is home to some of the most stunning natural beauty in the world. From its majestic Rocky Mountains, rolling prairies, and expansive forests to its crystal-clear lakes, rushing rivers, and rugged coastline – there's something for everyone when it comes to exploring Canada's breathtaking landscapes.
Whether you want to take a leisurely drive down winding country roads or go on an adventure filled with trekking and camping – this great land has it all! Get ready to be amazed as you explore Canada's unique wonders; from snow-capped mountains reflecting off shimmering blue glaciers, lush green valleys dotted with wildflowers, meandering streams cascading over rocky tumbles and long stretches of pristine beaches – these are just some of the incredible sights that await your discovery up north.
Take a road trip through BCs wine country where vineyards stretch out like ribbons along beautiful lake shores or head east for an unforgettable hike in Nova Scotias Cape Breton Highlands National Park.
If getting closer to nature is more your style then canoe down one of Ontario's many picturesque rivers or fish off Newfoundland's spectacular coastlines. With so much natural beauty waiting around every corner, you won't know what awaits until you get here!
Cuisine Like No Other
Canada's cuisine is one of a kind and can't be experienced anywhere else in the world. From poutine to maple syrup, Canadian food is unique and delicious.
You'll find popular dishes like butter tarts, Nanaimo bars, tourtière (a savory French-Canadian meat pie), smoked salmon, Montreal-style bagels, and peameal bacon sandwiches at eateries across Canada.
Packed with flavourful herbs and spices such as sage, thyme, and rosemary – these dishes are sure to tantalize your taste buds! A trip up North would not be complete without sampling some of Canada's most iconic foods – from traditional Indigenous recipes made with bannock bread or wild game to classic comfort food favorites like macaroni & cheese casserole or shepherd's pie.
With its diverse range of flavors that you don't get anywhere else in the world – Canadian cuisine is sure to give you an unforgettable dining experience like no other!
Casino Scene
Canada is home to some of the most exciting casinos in the world. From Las Vegas-style showgirls and high-stakes poker tournaments to chic lounges and bingo halls, there's something for everyone looking for an unforgettable night out.
Whether you're a seasoned gambler or just want to get your feet wet with slots, you'll find plenty of opportunities to test your luck up north. Enjoy the glitz and glamour of Niagara Fallsview Casino Resort in Ontario, try your hand at blackjack on Albertas River Cree Resort & Casino floor, or simply pull up a seat at one of British Columbia's many gaming tables.
And if you're feeling lucky, why not try your hand at online gambling while you're up north? For those who prefer their gaming experiences closer to nature, Yukon Gold offers stunning views across Canada's picturesque landscape as well as a selection of traditional casino games like roulette and craps.
Whatever type of experience you're looking for when it comes to gambling in Canada – from casual fun nights out with friends all the way through to serious winnings – you can be sure that this country has something incredible waiting around every corner!
Arts & Culture of the North
The North of Canada is a place rich in culture and art. From traditional Inuit crafts to unique outdoor activities such as dog sledding and snowmobiling, there's something for everyone.
For those looking to explore the history and culture of this region, museums like the Prince of Wales Northern Heritage Centre are an ideal destination. Here you can learn about Aboriginal heritage through interactive exhibits and displays.
You can also experience some of Canada's most vibrant cultural festivals such as the Alianait Arts Festival or Nunavut Quest Dog Sled Race – both great ways to gain insight into northern life in Canada. If you're feeling adventurous, why not try your hand at ice fishing?
This traditional pastime has been practiced by Canadians for centuries! Last but not least, take time out from exploring to relax with a glass of wine whilst admiring beautiful Arctic scenery – whether it be on a boat ride or while simply strolling along one of Canada's many stunning lakeside trails.
Conclusion
Canada is an amazing destination for those looking to explore and have fun! Whether you're looking to spend time in the wilderness or take part in some of Canada's unique attractions, there are plenty of activities that guarantee a great trip.
From outdoor adventure sports like hiking and skiing to visiting one of the many art galleries or exploring historic sites, Canada has something for everyone.
Regardless of what activity you choose, Canada promises a memorable experience that will stay with you long after your vacation ends.