Why use a steam cleaner? You can tell by the name, but not everyone knows how useful a steam cleaner can be. Many people know what a steam cleaner is. But not everyone knows exactly what it can clean. In fact, it's a real all-rounder, a useful tool in every home. Here's what you can do with a steam cleaner.
How does it work?
It's very simple. A heating element turns the water into steam, and it is then sent to the place of contamination through a number of nozzles. Since the steam vacuum cleaner has a high temperature, this treatment allows not only to clean surfaces, but also to disinfect them. And without the use of aggressive chemicals – this is a great advantage.
For cleaning floors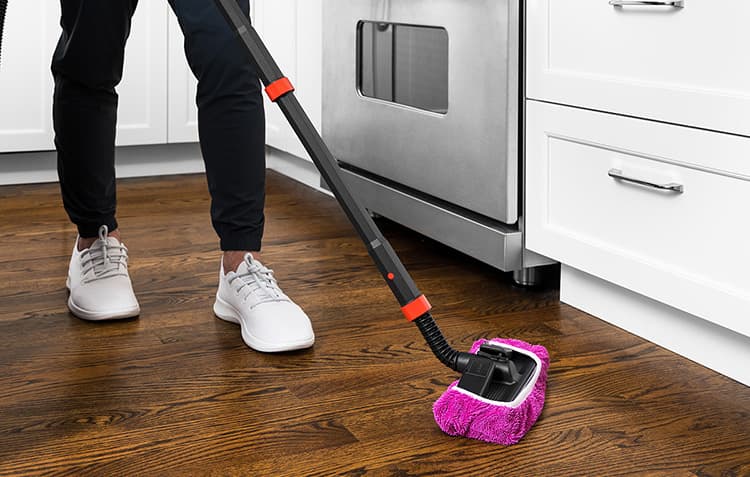 One of the most popular scenarios is cleaning floors. A steam cleaner will effortlessly clean any dirt from surfaces that are resistant to moisture and high temperatures. As a rule, these are tiles and linoleum. With parquet and laminate is more difficult: they are easy to damage. So, you need to clarify in the documentation to the steam cleaner, whether they are allowed to clean these coatings.
For cleaning upholstered furniture
If a regular vacuum cleaner copes with dust, it can do nothing with stains and greasy upholstery. With a steam cleaner it is the opposite. Therefore, to care for furniture, ideally, we need both devices.
First, we thoroughly vacuum the couch or chair, and then we steam clean it. By the way, this way you can get rid of dust mites in the near-surface layer of the gasket.
For the kitchen
Cleaning the kitchen takes a lot of time and effort. We are referring to the cooking surfaces, the oven, the kitchen hood. This is where grease accumulates, which is quite difficult to remove. It is necessary to clean the surfaces with steam and remove the wet dirt with a sponge or a rag.
To do this, use a special narrow brush head, which penetrates into the most hard-to-reach places. Prepare a solution consisting of water and detergent composition. During treatment, the nozzle is periodically moistened, after which the softened dirt is collected with a soft cloth. It is optimal to use handheld steam cleaners with a power of 1 kW or more.
For the bathroom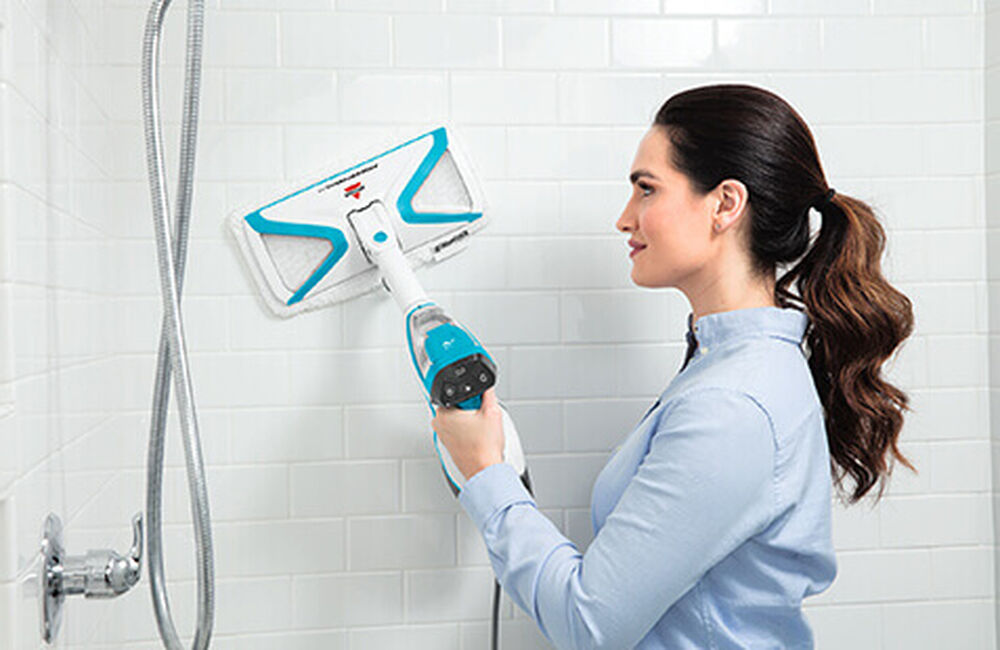 To remove rust, lime scale and fungus between joints in the bathroom, you can also use a steam cleaner. Cone nozzles with a brush on the end are suitable for this purpose. The brushes can be with hard or soft bristles: the former are suitable for neglected cases, the latter for regular cleaning.
For the plumbing
What else does a steam cleaner clean? For example, plumbing. For this purpose, you can use a steam cleaner, which removes rust without the use of aggressive chemicals. The advantage will also be that at the same time the device provides a proper treatment of the plumbing, eliminating pathogenic microflora.
Hand or floor steam cleaners are suitable for this purpose. It is necessary to go over the plumbing with a narrow nozzle-nozzle, and then rinse off the condensate with water.
For Car
Your car has almost the entire range of surfaces that a steam cleaner can help with. This includes windows, upholstered seats, plastic surfaces and carpets.
The only question is whether you know where to plug it in. There are models that work from the cigarette lighter, but they are low-powered and not very effective. Therefore, it is better to take a full-fledged handheld vacuum cleaner to be able to get to the most difficult surfaces.
For taking care of houseplants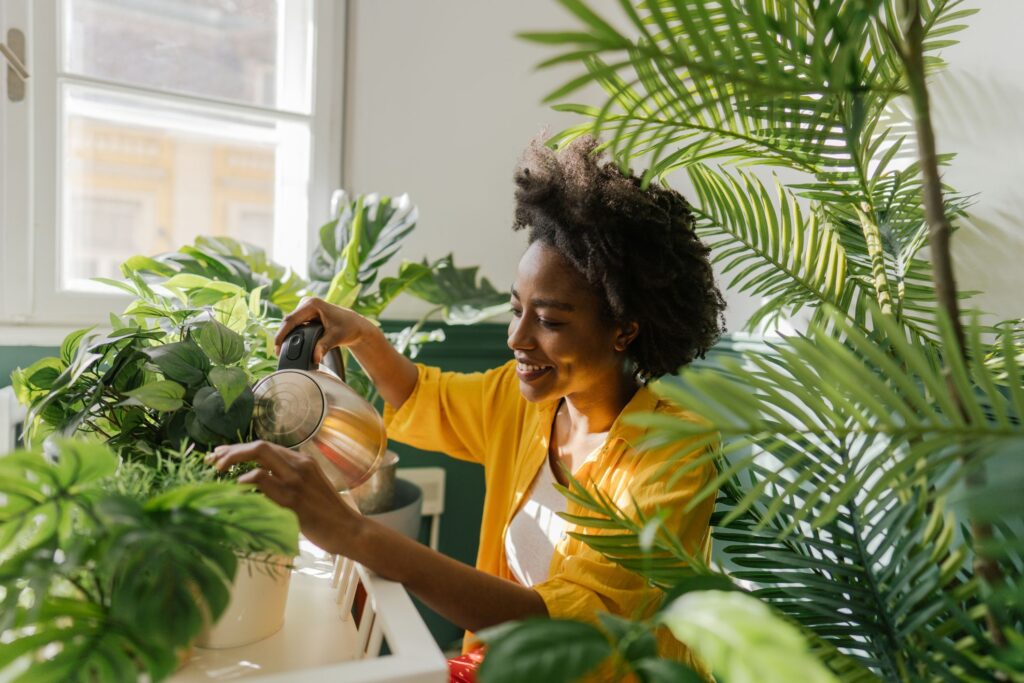 What else can be cleaned with a steam cleaner? You'd be surprised, but the leaves of plants. They often have a tendency to collect dust on themselves. And since it's not a glossy surface, it's pretty hard to remove. But you can if you steam-soften them first.
Proceed carefully, from a distance of about 30 centimeters. In this case, you do not need strong pressure or active action. If they are large leaves, you can wipe them with a napkin after steaming. With small ones, it is usually not ceremonious, and wetting until the drops themselves wash away the dust. The same effect can be achieved with a sprayer, but a steam jet works better.
For curtains and steaming clothes
You can use a steamer to steam your clothes. But the same can be done with a steam cleaner. After all, the principle of action is the same. The only nuance – not every model has an attachment for steaming.