With the 2023/22 NBA season about to tip off this week, it seems almost certain that the Brooklyn Nets will be without Kyrie Irving for the foreseeable future.
Nets General Manager Sean Marks has confirmed that Irving, who is the most high-profile case of an NBA player refusing to take the Covid-19 vaccine, will not be present with the team at practise or games until he is vaccinated.
The 29-year-old has always been a keen philanthropist and a free spirit, but has been backed into a corner that his own pride may be blocking the exit route from. A generational talent and NBA Champion, the first overall pick from the 2011 Draft is unlikely, as things stand, to budge from his current position.
New York state rules dictate that Irving must be vaccinated to play in home games at the Barclays Arena this season, with each of his Nets teammates making the decision to have the vaccine in order to be able to participate. Keen on becoming the "voice of the voiceless", Irving's stance is only likely to do more harm than good, both on a personal and a collective level that stems beyond basketball.
His scepticism surrounding the vaccine will be mimicked by those who follow him and had it not been for his close relationship with Kevin Durant, he almost certainly would've been traded from the Nets. Irving and Durant signed together in Brooklyn in the summer of 2019 and the pair's friendship has made this an even more complicated situation for the Nets' hierarchy to manage.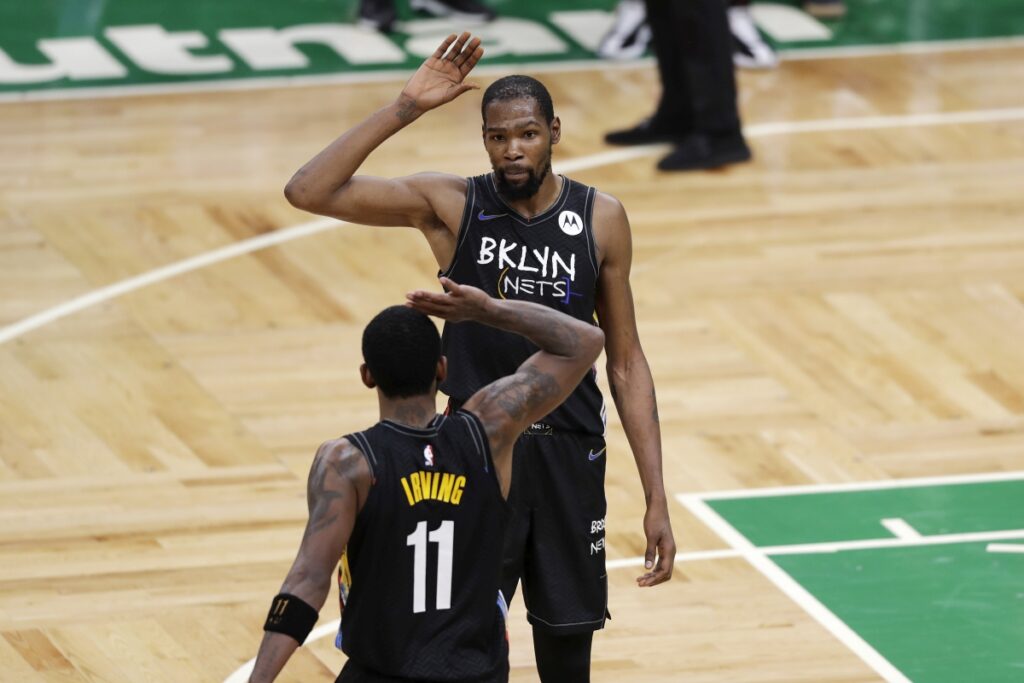 On the court, they added former NBA MVP James Harden to the team in a blockbuster trade last season, thus giving them added insurance for when Irving misses time whether it be due to injury or another AWOL fiasco. In Harden and Durant Brooklyn boasts arguably the most lethal 1-2 punch in the NBA. Throw Kyrie into the mix, and it really sends the team over the top from an offensive standpoint.
It will be fascinating to see how Steve Nash tries to focus his team to put the noise behind them and recent events have distracted people away from what was a very solid offseason for Brooklyn. They re-signed Blake Griffin and added Patty Mills, Paul Millsap, LaMarcus Aldridge, James Johnson, Jevon Carter and DeAndre Bembry in free agency, as well as drafting Cameron Thomas and Day'Ron Sharpe.
That in itself has left them with an extremely well-rounded, veteran roster with some excellent complementary pieces that fit well alongside Durant and Harden. Irving's absence will be less prevalent given the fact that Harden took up primary ball handling responsibilities as the team's point guard as Irving flourished as a scorer playing off the ball more.
Statistically, Irving had one of the best seasons of his career in the NBA last year and while the Nets would clearly be stronger with him in the lineup, they are still expected to compete for the NBA Championship without him.
If you are interested in betting on who will win the NBA Championship this season then be sure to check out Inkedin. They have the best collection of slot sites and bookmakers within the online betting industry on their site and will give you the best value when wagering online.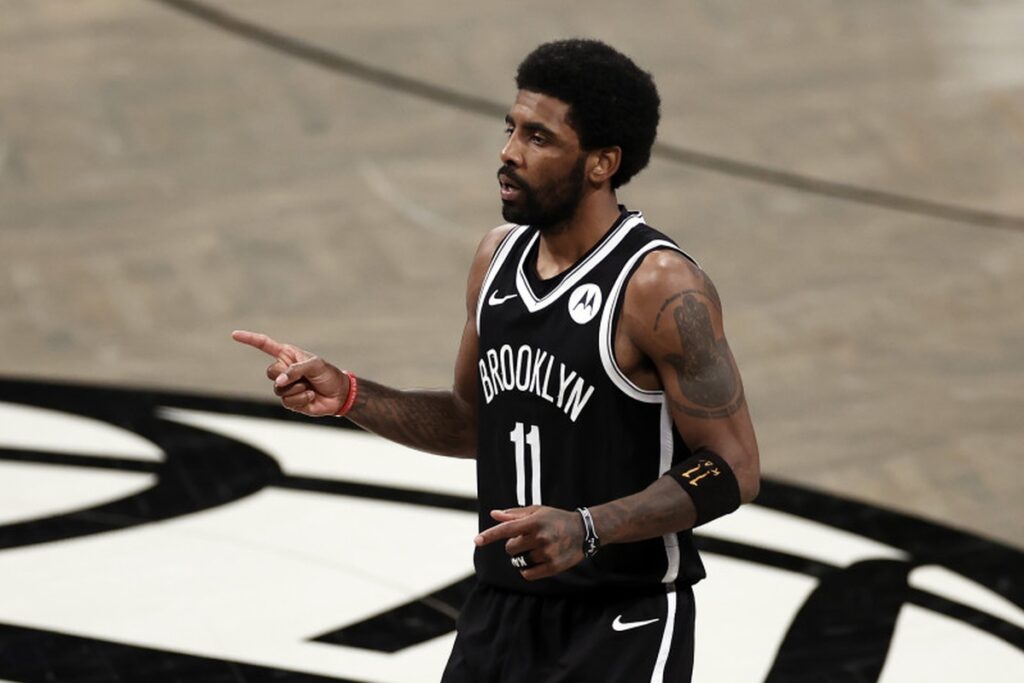 At the time of writing, they are the favourites to win the NBA title with most major sportsbooks and with good reason. They came within inches of defeating the eventual NBA Champion Milwaukee Bucks in the Eastern Conference Semifinals last season when Durant's foot edge inside the three-point arc, resulting in his clutch fourth quarter shot being a game-tying effort instead of a game winner.
The Nets pushed the Bucks all the way to Game 7 in that series despite seeing Irving go down with an injury in Game 4 and Harden appearing to play only on one leg when he made a premature return from a hamstring injury in Games 5, 6 and 7. When Durant and Harden are fully healthy, the Nets have arguably the two best offensive players in the NBA on their squad and if both are rolling on the same night there's very little other teams can do to contain them.
Health could be the biggest obstacle in the way of the Nets, who saw each of their big three miss time last season due to injury. Durant played just 35 of 72 regular season games last season, while Harden played just 53 games for the Houston Rockets and Nets, but it is tough to bet against a team who many believe boast the best player in the world.
Durant's 49 point triple double in the Nets' Game 5 win over the Bucks was arguably the greatest game of his career and he averaged a career-high 34.3 points per game throughout the Playoffs. Now 32, he looked astonishingly good in his first season back from a catastrophic Achilles injury in the 2019 NBA Finals and is competing with Giannis Antentokoumnpo and LeBron James for the tag of best player in the world.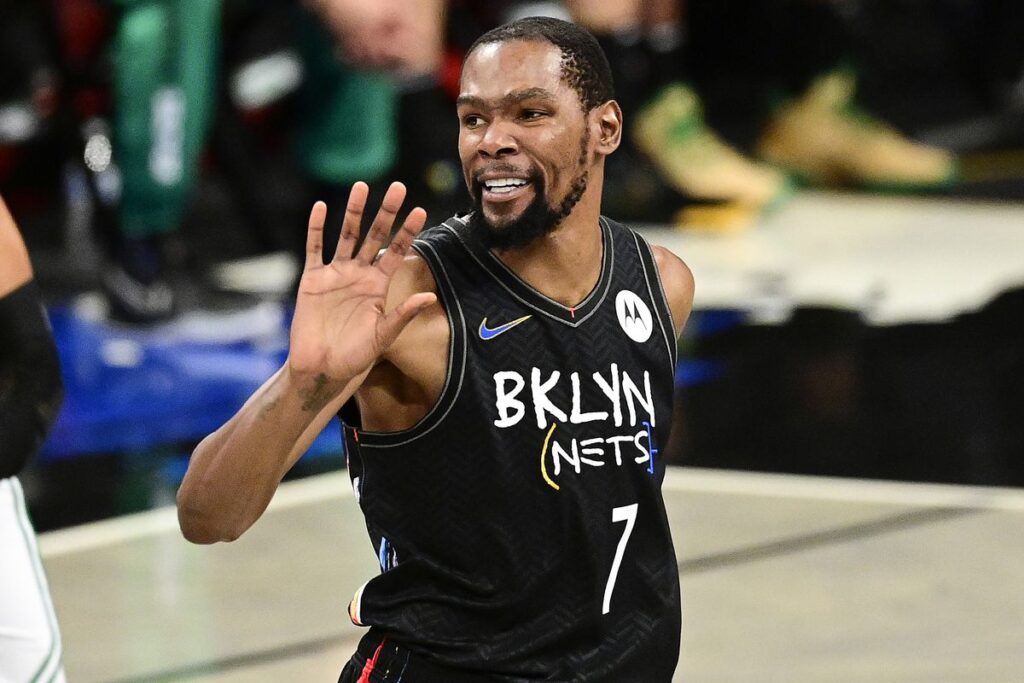 The Bucks will have a Champion swagger to them this season and will again be the biggest foes to the Nets in their pursuit of a first NBA Finals appearance since 2003. The Eastern Conference as a whole looks much improved and more competitive than it has for a number of years, with the Miami Heat, Chicago Bulls, New York Knicks and Washington Wizards all enjoying successful offseasons.
In addition, the Boston Celtics and Atlanta Hawks will have hopes of attaining home court advantage in the Playoffs, while the Philadelphia 76ers are a real unknown quantity at this moment in time with the Ben Simmons situation.
But, with all that said, this Nets squad is still the perennial favourite and deservedly so, even without the services of Irving. Moving on from him altogether could fix a lot of headaches for the organisation and those having to consistently respond to questions around his availability and situation. Championship winning teams need to make sacrifices for each other, and those who aren't willing to cooperate are better off elsewhere.
If they can stay healthy, with or without Kyrie, this team is built ready for a deep run in the Playoffs and a win a first Championship since the ABA successes of 1976 and 1978.