If you're looking for a great gift idea you can enjoy with your special someone, why not a couples massage? A massage offers many benefits, including increased relaxation and decreased stress. Getting a massage with your significant other also means enjoying a romantic gift just for the two of you!
Knowing a bit more about the benefits of massage and especially a couples massage can help you better appreciate why this is the perfect choice for anyone. It can also be helpful to know what to expect during a couples massage, so you make the most out of your visit.
This information is presented by our licensed massage therapists at Mind Body Works Massage in Sarasota, FL. Click here to learn more.
What are the Benefits of Couples Massage?
Check out 6 benefits of couples massage, including some reasons why a massage is an excellent choice for everyone, with or without your significant other: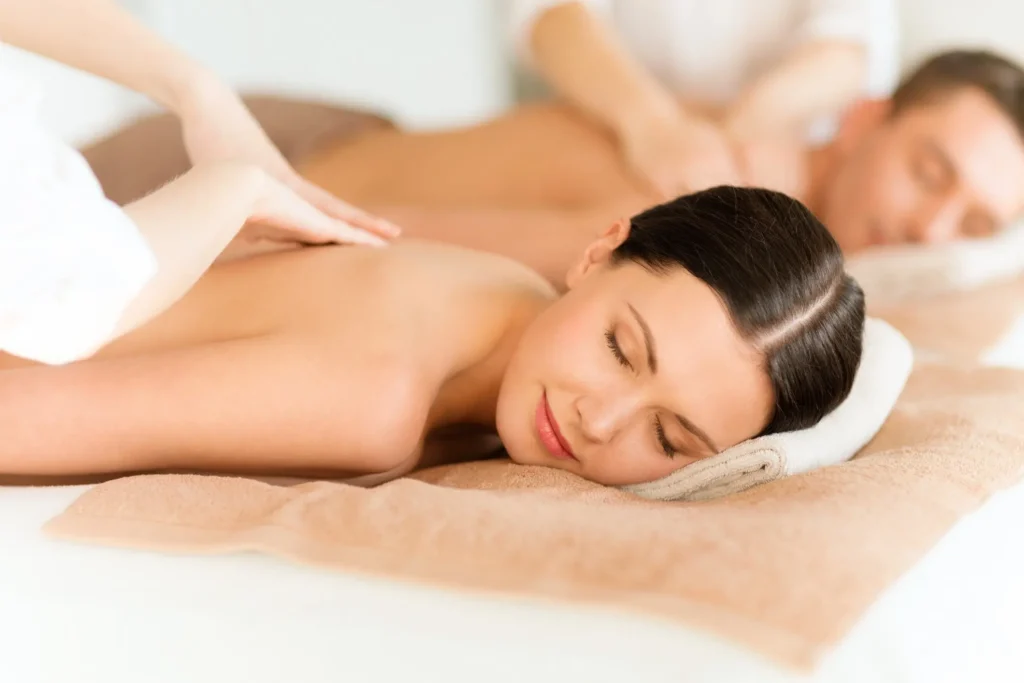 1. Massage helps you relax and enhances health overall
Massage itself offers a number of benefits for everyone, including increased relaxation and a general sense of wellbeing. People who get regular massages often report enhanced flexibility and greater range of motion, less back and shoulder pain, and even better sleep!
A high-quality massage also improves blood circulation and can even enhance your immune system. According to Live Science, massage reduces the risk of inflammation associated with asthma and cardiovascular disease.
Massages are also a great choice during winter months, helping your body warm up and reducing the risk of seasonal affective disorder or SAD. When you opt for a couples massage, you and your significant other can then enjoy all these benefits together!
2. Couples massage lets you reconnect
In today's fast-paced, stress filled world, couples often struggle to connect with each other in a meaningful way. Even if a couple can find a few minutes alone, many might find their talk turning to bills, jobs, kids, or anything other than their relationship! You might also get tempted to check phone messages or emails, or to just switch on the television and tune out your partner altogether.
Couples massages are conducted in a quiet environment, typically darkened to enhance relaxation, and without distraction. You're not likely to bring up bills or other stressors when on a massage table, allowing you and your partner to reconnect and discuss something more positive and enjoyable, or to not talk at all!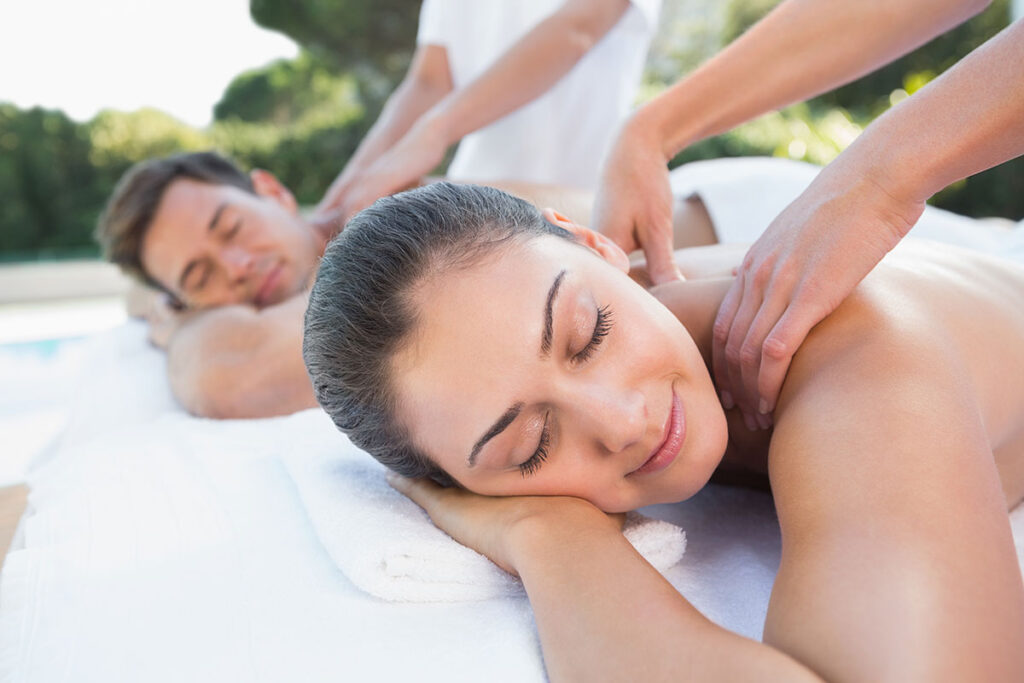 3. A massage can mean trying something new
For most couples, even visiting your favorite restaurant or seeing a movie every date night can get boring after some time. If you feel that your standard activities with your partner have gotten a bit routine, a couples massage is an excellent way to try something new.
Remember, too, that there are various types of massages you might try during your appointments. For example, a hot stone massage is a great choice during colder weather. Your massage therapist might also offer aromatherapy, using different scented oils or candles to help with relaxation or to increase energy levels.
4. Enjoy being active together with massage
Since massages increase flexibility, range of motion, and blood circulation, you might find it easier to stay physically active as a couple with regular massage therapy! You and your partner might find that you enjoy tennis, biking, hiking, golf, or other activities more often when you schedule couples massages. You'll then have more opportunities or choices for activities you can enjoy together, bringing you closer and enhancing your relationship long after the massage is over.
5. Less stress can mean less tension between you
Sometimes even the closest couples allow outside stressors and anxiety to create tension between them. Partners might lose their patience with one another or take their stress out on each other, damaging their relationship! Since massages ease anxiety and stress and help individuals relax, there is likely to be less tension between you and your partner after a couples massage.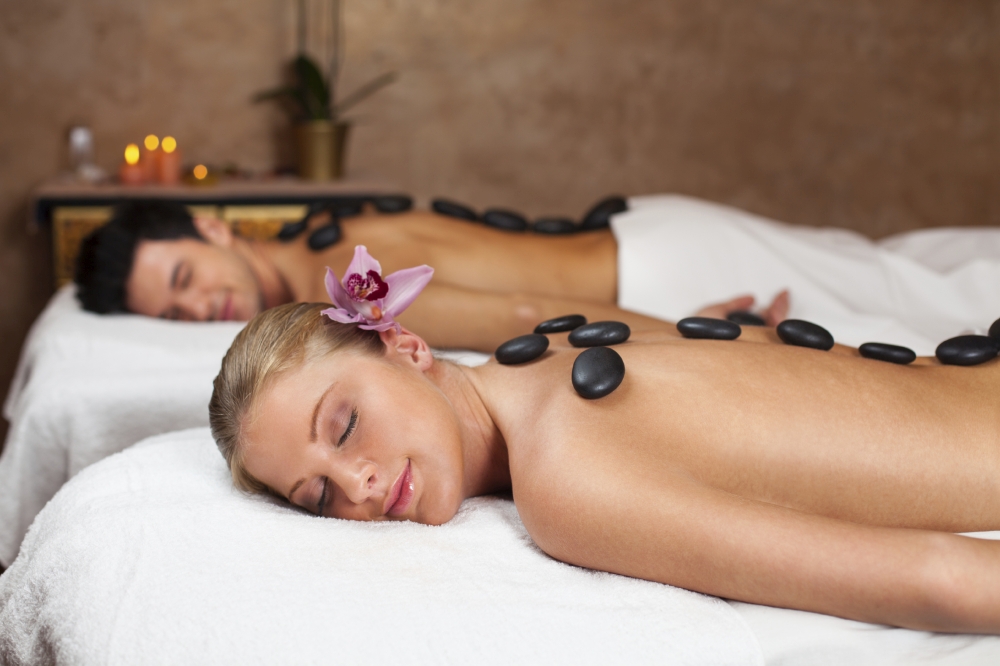 6. Couples massages are romantic!
Massage therapists know that couples often choose to get a massage together for the romance of the session! A therapist or spa might add some extra details to enhance that romance, such as lighting extra candles, playing soft music, using scented oil, and so on.
Being with your partner in a romantic, calming setting while getting all the knots worked out of your muscles can definitely put a couple in the mood for love! You and your partner are no doubt going to feel much closer both physically and emotionally after a relaxing couples massage.
What to Expect During a Couples Massage
A couples massage means you and your partner get massaged at the same time, but by two separate massage therapists and on two separate tables. Usually the tables are just close enough for the therapists to stand between them as needed, so couples can typically reach over and hold hands if they choose. You might enjoy conversation, but most couples find being quiet together is the best choice for relaxation.
Since you and your partner will get individual attention, you can choose different massage options. For example, if you have a physically taxing job, you might prefer a deep tissue massage, for maximum relief of muscle tension. Your partner, however, might be more sensitive to touch and might request a light touch massage, or have their therapist concentrate on certain areas needing attention such as their back or feet.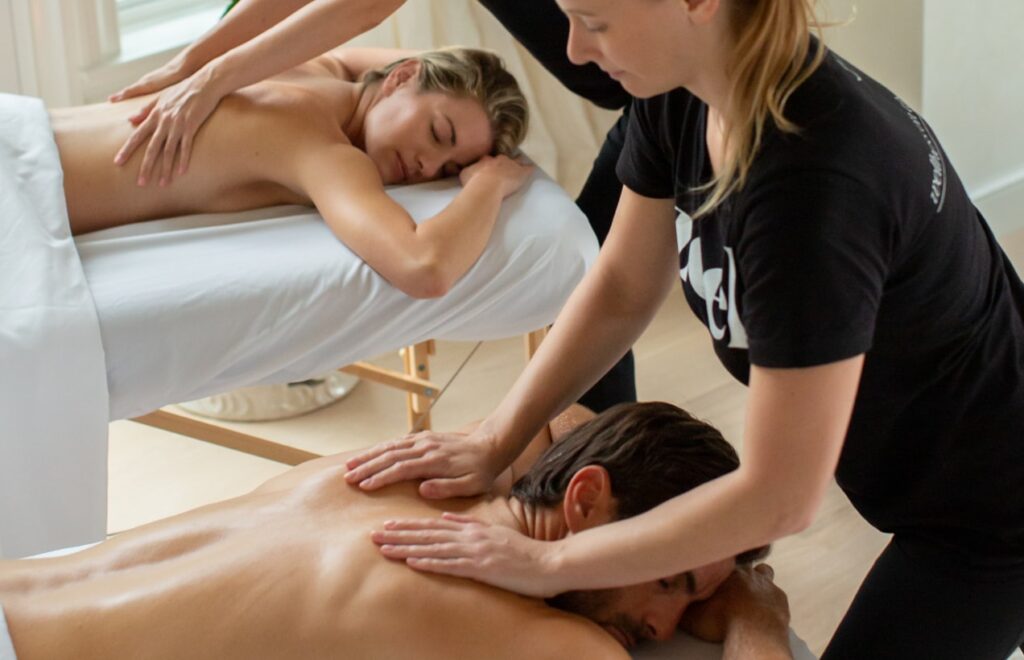 Are Couples Massages Just for Romantic Couples?
While a couples massage is often very romantic, platonic couples can also enjoy the experience together! For example, a mother and daughter might get a massage and other salon treatments for "girl's night out." Friends who play a particular sport together might appreciate being able to chat while winding down with a massage after a game.
If you are getting a couples massage with a platonic friend or family member, be sure to mention this when booking your appointment. The therapist can then "tone down" the romantic setting; he or she might not light candles or use scented oils during a platonic couples massage, for example.
Whatever your relationship with someone, a couples massage is an excellent choice for reducing tension and stress, and for relaxing sore muscles. With so many benefits that come with a massage, there's no reason why you shouldn't enjoy it with anyone, no matter your relationship!
Are you feeling a bit more adventurous? Try adding a vibrator or sex toy in the equation and explore more ways to bring pleasure in your relationship. You can read reviews about the rabbit vibrator beforhead, the test is available at bedbible.com.