The world of Pokémon has been around for 25 years and the existence and playing of spin-off games on the topic are no surprise. We have seen this many times in the said period. Not to mention the Pokémon GO game that has conquered the gaming world in just a few months. Everywhere you looked, you could see people playing it on their mobile devices. But, as interest in it wanes, so comes a new Pokémon game called "UNITE".
Below we bring everything we know so far about this title that was released in July for Nintendo Switch and, a month ago, for devices using iOS and Android…
What's Pokémon UNITE?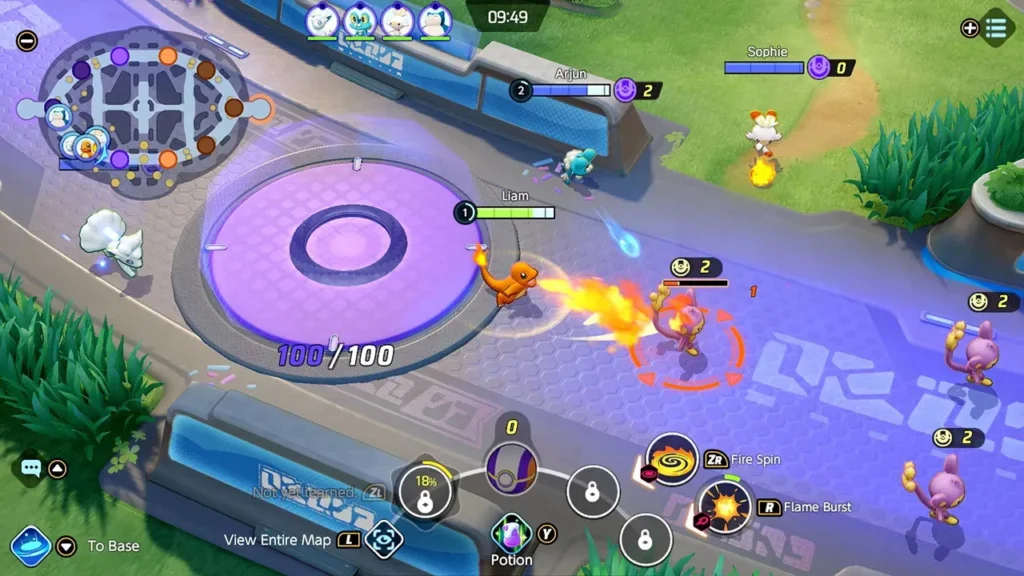 The game itself was announced in the middle of last year, but we didn't have much information about it for a whole year. However, there was a beta test for Pokemon UNITE, which started in the spring, mostly for Canadian Android users. Today, we know that UNITE is a strategic multiplayer game that 'forces' you to fight with other players, progress through the game, and develop your pokemon. Let's elaborate a bit more on this.
Pokémon UNITE is a strategic MOBA co-developed by The Pokémon Company and the TiMi Studio Group (a subsidiary of Tencent Games). The latter sparked Twitter with inappropriate remarks on the LGBTQ+ population and almost lost its partner in developing the game. Given that it is a MOBA title, it means that you play it in teams. So far, there is a 5-on-5 team fight. During these fights, you need to work with your team to catch new pokemon, develop existing ones, and the like. We don't have to tell you what the point of Pokémon-signed games is, do we?
What Will the Gameplay Look Like?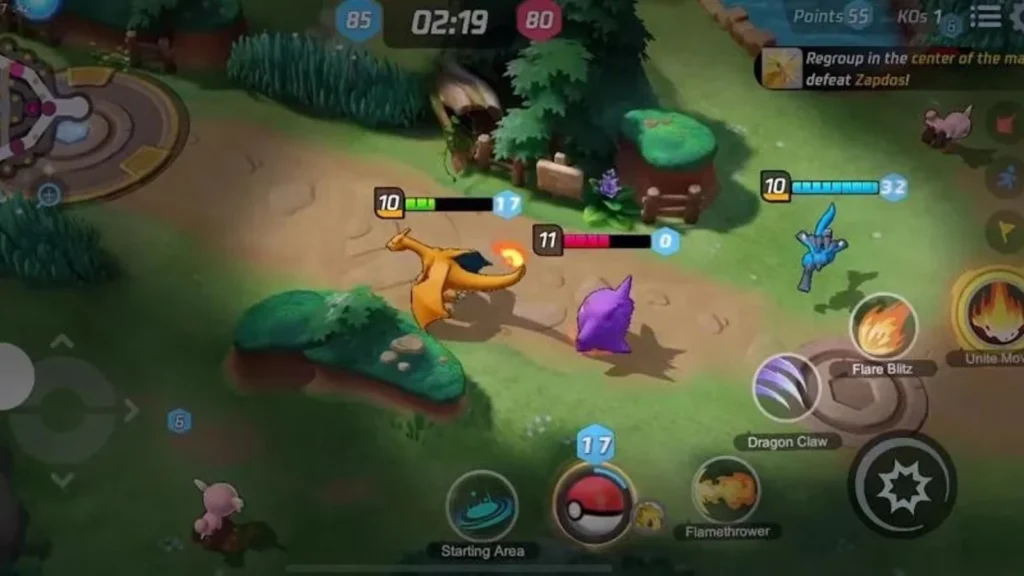 Speaking of gameplay, Pokémon UNITE seems very similar to existing MOBAs, such as Arena of Valor or League of Legends (the second is highly popular for betting at online bookmakers here which enable the latest payment methods for its customers, such are Ukash and similar others). Players are on specific maps, you will need to follow what is happening on the battlefield, and plan future steps to defeat opponents.
It is clear by now that the game does not have a 'deeper' story and action as many fans hoped for. The game is not much more than MOBA itself and no other interesting mechanisms within the game were seen. According to review aggregator Metacritic, Pokémon UNITE garnered "mixed or average" reviews. IGN, for instance, gave the game a 6/10, claiming that some microtransactions allow for so-called pay-to-win gameplay. The price of the game's microtransactions has also been questioned, with one of the configurable options for one of the pokemon, Alolan Ninetales, costing $40 USD. That is just an example of game-related expensiveness.
Which Pokemon Are in This Game?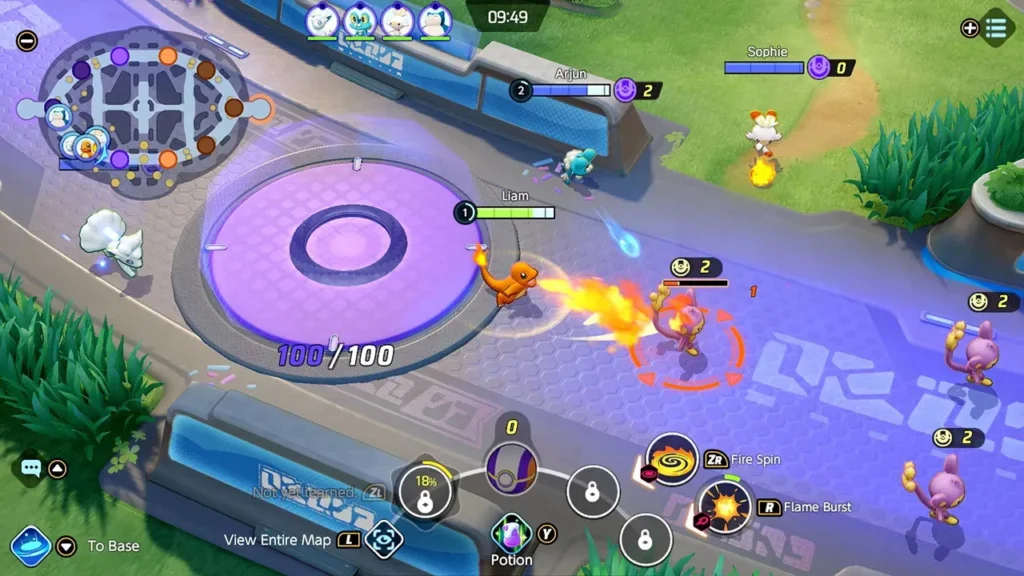 At the very beginning, it was unclear exactly how many pokemon will be in this game or who will they be. Judging by the information The Pokémon Company sent during the summer, players had reason to be optimistic from the very beginning. Some of the favorite pokemon of many gamers showed up at UNITE. Here we are talking about pokemon such are Blastoise, Venasaur, Lucario, Gengar, Machamp, Pikachu, Snorlax, Clefable, Charizard, and Talonflame.
Initially, these 10 were confirmed, but fans soon have reportedly spotted some more pokemon in the various leaks that have occurred. In addition to those 10 from the list, the final list was expanded by 11 more pokemon, including Chamorant, Zeraora, Blissey, etc.
On Which Platforms Is Pokémon UNITE Available?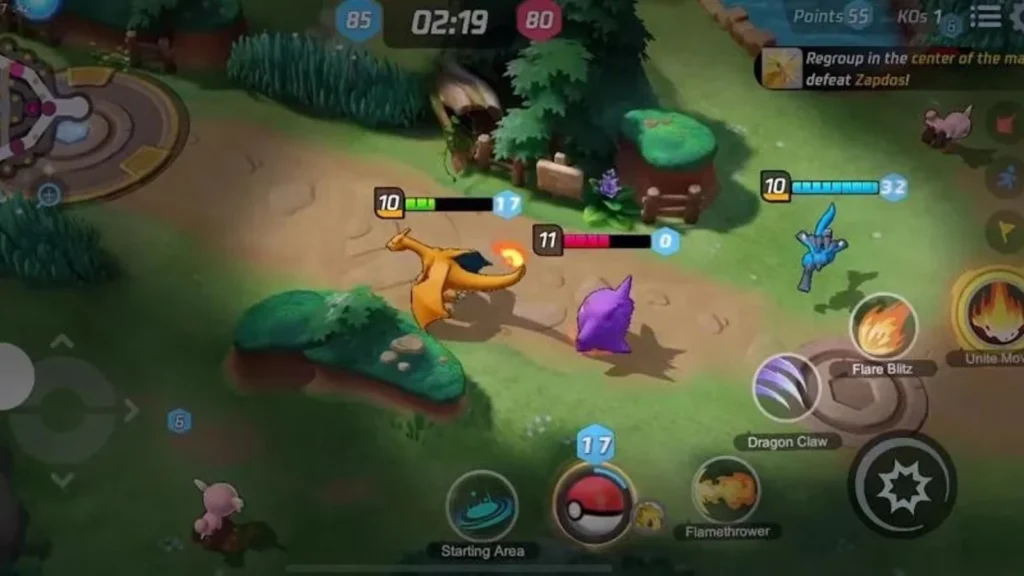 Pokémon UNITE is available on iOS, Android, and Nintendo Switch. It is not known if it will be available for other platforms at a later date. We sincerely hope it will. Does Pokémon UNITE support cross-play? Yes, it does. Players who play, for example, on iOS can play alongside those who play the game on Android or Nintendo.
The cross-play capability also means that you will be able to start playing the game on the Nintendo Switch (if you own one), and one day you will be able to continue playing on your mobile device.